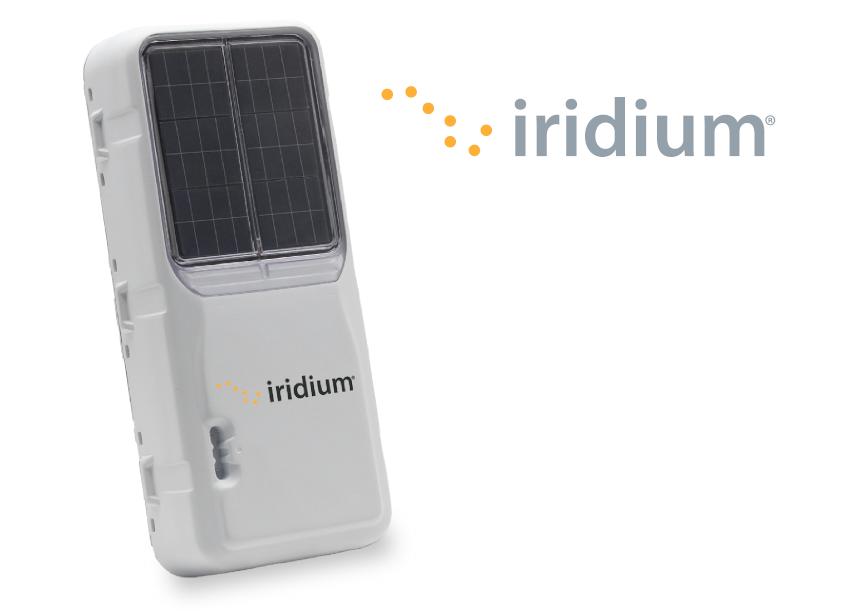 Rock Seven has been chosen as Beta partner for the new Iridium Edge Solar – due to be launched early next year.
The new Iridium Edge Solar is designed to be a simple, low-cost, solar-based tracking device. Something you can attach to a boat, vehicle or other asset and then forget. Regular GPS tracking reports would then be sent from the unit, with the internal battery being recharged by the in-built solar panel.
Like our other product offerings, Iridium Edge Solar is a Short Burst Data (SBD) device that ensures pole-to-pole connectivity and works far beyond the reach of WiFi and GSM Networks. The biggest differences from the existing Iridium Edge product are that the Iridium Edge Solar has autonomous tracking ability (the current Edge has no GPS), and it is solar-powered – thus allowing a very simple installation, no wires!
Rock Seven CEO Nick Farrell says: "We see the Iridium Edge Solar fitting in at the lower end of our product portfolio, where customers need a very simple tracking device that they can set-and-forget. Iridium Edge Solar doesn't have the same Bluetooth APIs, external inputs or on-board geofencing capabilities of our more capable RockFLEET units. In addition, due to the solar/battery combination it may not work for those customers who need very fast tracking. However, for the customer who needs a simple autonomous tracker, with global coverage, transmitting every few hours, it could be absolutely ideal!"
For use in all of the markets that we operate in, including agriculture, maritime, oil and gas and more - this versatile piece of kit is an exciting addition to the Iridium and Rock Seven portfolios.
Features of the Iridium Edge Solar include:
• Autonomous GPS tracking
• Bluetooth capability for wireless sensor integration and local device connectivity 
• Over-the-Air Configuration Changes
• Interval and Scheduled Reporting Modes
• Start/Stop Reporting/In Motion Reporting
• Fully Encapsulated, No External Connectors, Water Ingress Protected
• Accelerometer and Magnetometer
• LED Status Indicator
Power Management details:
• Photovoltaic Solar Cells, Rechargeable and Primary Batteries
• Smart Power Management System
• Up to 3-year Shelf Life
• Up to 10-Year Operational Service Life
• Back-up battery capacity provides 2x per day reporting for up to 5 years with no solar availability
Nick Farrell also said: "We are delighted be chosen as beta partner for the Iridium Edge Solar. Having worked with Iridium from the beginning we understand their products inside and out so know we are best placed for this trial. By fully understanding the product, and having the opportunity to get early access, we are able to offer the best support to our customers once it becomes generally available".
Customers who purchase the Iridium Edge Solar will get all the benefits of the existing Rock Seven products. This includes access to our 'Core' management system which allows you to see current and historic position tracking data on a map interface for your fleet, send configuration commands over-the-air, as well as to receive data into your own systems via our suite of APIs. You can also manage your airtime online through the portal.
Watch this space for further information on the Iridium Edge Solar as we start testing!